Right Seat on the Bus Blog by EPOCH Sales Management Solutions
And are they written down?
So, you are now confident that you have the Right Sales Strategy in place. What does it mean to get your Sales processes Right? Jason Jordan's. "Cracking the Sales Management Code" is not only a good source to help you get your sales strategy right, but it can also help you build a foundation to get your sales processes right. The resources supported by the expertise and vast experience make them subject matter experts.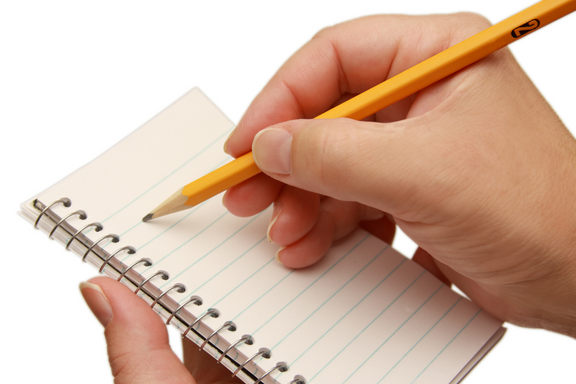 Before we go there, we need to insert one more step. Get the Messaging Right! We found three awesome messaging frameworks in the marketplace today.
Donald Miller's StoryBrand Framework
Chet Holmes' Stadium Pitch/Core Story concept
Mike Weinberg's Company Sales Story concept
While anyone can be powerful on its own, we believe that each framework has a unique strength, and together the three will offer the most powerful messaging framework that a small B2B business can use. Pick one that fits your specific need. Get it right then pick the next one and get it right until you integrate your message into all three frameworks to provide the best marketing messaging, the best strategic sales messaging and the best tactical sales messaging your company will ever know. The understanding derived from time-tested experiences accelerate development internal expertise. Future articles will dig deeper into these frameworks and our recommended approach.
So now you have the right sales and marketing message for your company. Let's get back to work on those sales processes. The first two are a requirement for every small B2B Business:
Opportunity Management Process – The process to create new opportunities to fill the top of your funnel or pipeline and manage the process as sales opportunities are qualified and closed.
Call Management Process – The process that your salespeople use when they get on the phone with or in front of a prospect that represents a sales lead so that they can properly qualify an existing opportunity and successfully close more won deals.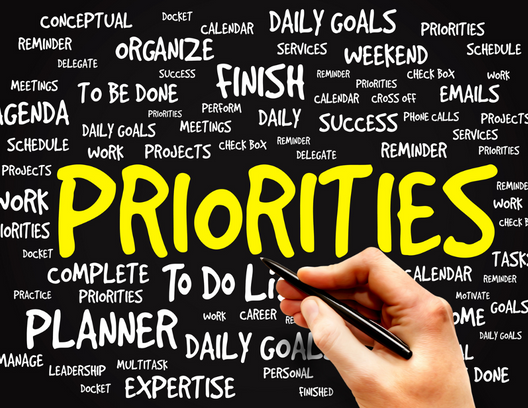 Many small B2B Businesses also need an Account Management Process.
Account Management Process – The process to prioritize existing accounts and optimize efforts appropriately.
Some small B2B Businesses may need a Territory Management Process.
Territory Management Process – The process to define how sales territories are organized and how an individual salesperson needs to best manage their individual territory.
Let's briefly look at each one.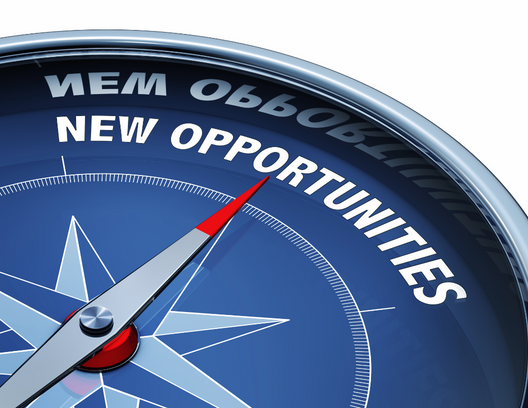 Opportunity Management Process
We recommend that small businesses evaluate five new opportunity process buckets:
Customer Success/ Grow Existing Clients
Intentional Networking/Referrals
Build and Leverage an Inbound Marketing/Demand Generation Engine
Multi-touch, Multi-channel Targeted Sales Outreach
Speak about Thought Leadership
Recommend that you select at least 3-4 buckets and do not try to achieve more than 50% of your new opportunities from any one bucket. Build Sales Playbooks/Toolkits for your selected buckets by leveraging these foundational elements:
Build the right culture/mindset
Get the Targeting Right
Get the Messaging Right
Determine Sales Roles
You can accelerate success for each of your selected buckets by optimizing your tech stack and coaching your salespeople to success.
You complete the process by planning and implementing the tools that allow you to track the opportunity process from initial contact to close.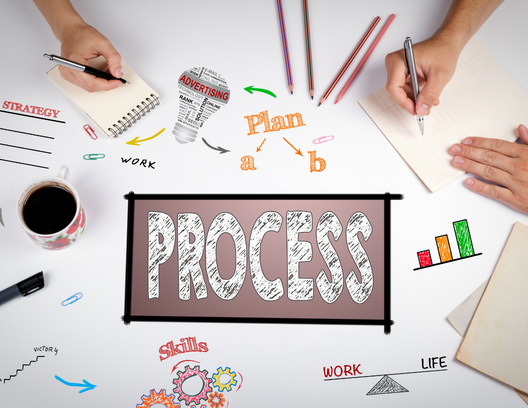 Call management Process
Build these six steps into your Call Management Process:
Open the Call
Build Rapport
Discovery and Qualification
Present Potential Solutions
Propose Your Recommended Solution(s)
Close
Open the Call: Keys to successfully opening the call are to ensure your salespeople break any preoccupation the prospect may have and mutually agree on the agenda at the outset of the meeting.
Build Rapport: This needs to be genuine and authentic to establish a genuine relationship that aligns with their wants and needs. Your salespeople must build a connection.
Discovery and Qualification: We recommend that your salespeople prepare questions in advance to cover four areas.
Current Situation
Desired State
Problems and Obstacles
Motivation – why those desired states?
Salespeople need to summarize their discovery, verify they have it correct, test the importance of what they learned and understand the prospect's commitment with respect to Time, Resources, and Budget prior to presenting potential solutions.
Presenting Potential Solutions: Match the benefits of your potential solutions to the prospect's problems, obstacles, and motivators.
Propose: Your proposal needs to contain these elements.
Executive Summary
Customer Requirements
Recommended Solution
Benefits of Solution
Investment
Supporting documentation
Close: Gain commitment each step of the way until they take action.
Account Management Process
Your Account Management Process needs the following steps.
Account Prioritization Process
Goals/Objectives for each Account Level
Recommended Activities for each Account Level
Tracking process in your CRM
Territory Management Process
Territories can mean geographies, industries, size companies, company types, or other customer segment breakdowns. Your Territory Management Process should support one or more of the following Selling Objectives:
Customer Focus
Product Focus
Market Coverage
Territory Management Process does the following:
Define the Territories
Provide Territory Coverage goals. These goals should be in line with related Account Management Goals.
Recommended activities for each Territory
Provide tools and processes to manage the territory efficiently and effectively. This may include integrating your CRM and a mapping tool for outside sales representatives.
Would you like someone to guide you in this process?
Schedule a 30-minute conversation here.
Want to Find More Qualified Sales Candidates?
Click here to enroll in our free August 30, 2022 webinar with a panel of 3 recruiting experts
Download our guide to help you Put the Right Salesperson on Your Team in the Right Sales Role
Would you like someone to guide you in this process to get ready to hire?
Schedule a 30-minute conversation here.